About Our Law Firm
The Bruton Law Firm sets itself apart through its attentive, personable service. Because we are a boutique law firm, we concentrate more on each client and provide legal advice that is uniquely tailored to them. We align your goals with our litigation services to make the magic happen. Ready to get started with us? Contact us for a consultation!
Counties We Service:
Greenville
Spartanburg
Cherokee
Richland
York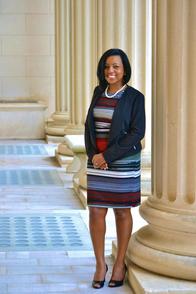 Attorney Profile: Amanda N. Bruton
Phone: 1-864-214-3938
Email: info@thebrutonlawfirm.com

Amanda N. Bruton is the managing attorney at The Bruton Law Firm. She is a licensed attorney in South Carolina and Georgia and earned her degree from the University of South Carolina.

Amanda's previous experience as a social worker for the South Carolina Department of Social Services taught her the importance of assisting families. She uses her legal knowledge to fight for her clients, especially those involved with DSS. Because so many of her clients face challenging periods of their lives, she makes sure to address their concerns with a compassionate, caring demeanor.

Amanda emphasizes to all of her clients that litigation is only one of their options. Mediation services can de-escalate a conflict before it reaches the courtroom. But, in situations where legal action must be taken, Amanda will be a fierce advocate for you. She is not afraid to fight aggressively for your rights, both inside and outside of the courtroom.
Education:
University Of South Carolina
Services Provided:
Estate Planning
Family Law
Divorce
Child Custody
Child Support
Power Of Attorney
Wills
DSS Intervention
And More